Espaço para Tudo
In the course of the years we have been gathering the experience we need in order to offer you not only a whole variety of unit sizes, but also personalized attendance by our experienced staff, security, cleaning and hygiene.
Storage sizes according to your needs
In 1998, our company Espaço Para Tudo, which translated into English literally means "Space for Everything", implemented this international self storage concept in Portugal. By renting out storage units for short to long-term periods, we have been able to meet up with the most different expectations coming from both private and business clients.
More than just a self storage solution, we are the "safe haven" for the belongings of over 10,000 satisfied clients.
Our service is focused on the temporary lease of self storage units, aka boxes or garages.
Our goal is to simplify and flexibilize the lives of our Portuguese and international customers.
It is our aim to add more mobility and flexibility to your daily decisions, be it in private or in business matters.
Our core principles
Excellence
Quality
Innovation
Security
Responsability
8
Strategically located in Lisbon and Oporto
Espaço Para Tudo's Message to you
Firmly rooted in the market for over 25 years, it is our aim to dedicate our full attention towards developing new strategies and creating an ever growing customer satisfaction in regards to self storage solutions.
It is our belief that, besides expanding continually, keeping updated about new opportunities as well as about innovative approaches, will allow us to maintain a leader position on the Portuguese market.
For this purpose we count on a team of professional coworkers who give their very best every day in order to make positive transformations happen.
Vitor Inácio
COO
Espaço Para Tudo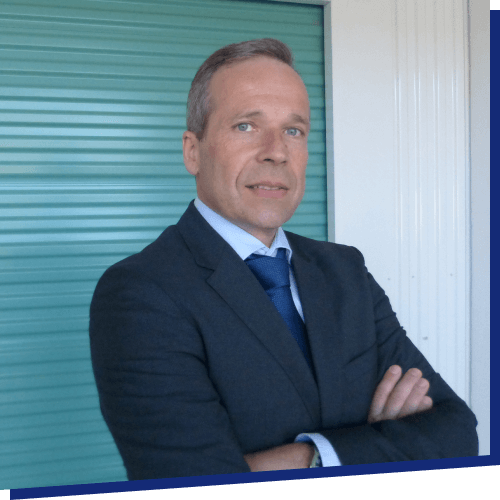 Know more about Espaço Para Tudo
Company history

1998
Aware of the market's needs, Espaço Para Tudo brought the innovative American self storage concept to Portugal, opening its very first facility in Estoril.

2001
Appreciative of this newly-introduced storage concept and of Espaço Para Tudo's service quality, clients soon called for the opening of a second facility in Rio de Mouro, Sintra. And it didn't take much time until new storage units became available in Venda Nova, Lisbon one year later.

2008
Recognizing the ever growing need and interest for self storage units in Portugal, Espaço Para Tudo didn't hesitate long until it opened its 4th facility in Portugal's North, i.e. in Matosinho near Oporto.

2016
Gaining increasing awareness for the needs of its clients, Espaço Para Tudo decided to make a new step further ahead and inaugurated its 5th facility in São Domingos de Rana, half-way between Lisbon and Cascais.

2018
This year, ready to make a few steps closer towards its clients' growing needs, Espaço Para Tudo reinforced its presence on the Portuguese market by opening its 6th facility in Marvila, near Parque das Nações, and in 2020, to give space to its 7th facility in Cascais.

2022
Do you already wonder where Espaço Para Tudo's next facility will be? Be surprised, because we are getting closer and closer to you!
Self storage facility locations
In order to meet the needs of private and business customers, Espaço para Tudo entertains storage facilities in strategic locations in Greater Lisbon and Porto.
Talk to us
Tell us what you are looking for or what your questions are. We have a team always ready to respond.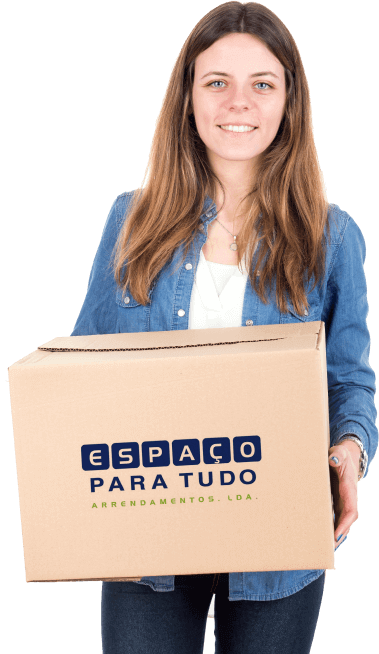 Do you have any doubt? Talk to us