Privacy Policy
ESPAÇO PARA TUDO is committed to protecting the privacy of all users of its website by promoting the protection and security of data, having also adopted the best practices in terms of security techniques and protection of Personal Data.

Please read this Privacy Policy carefully, because accessing the website and providing your Personal Data implies express advance knowledge and acceptance of the conditions contained herein, as well as the express consent on the data collection and processing policy set out in the rules below.

It is clarified that the simple navigation or access to the website does not automatically entail the collection of your personal data or cookies.

Our website also uses cookies, however, we already guarantee that any information obtained through this medium will not be disclosed by ESPAÇO PARA TUDO.

For more information on cookies, including how to decline cookies, go to www.allaboutcookies.org, search google or others.
1. PERSONAL DATA AND PROCESSING
Personal Information is any information of any nature and regardless of its format, relating to an identified or identifiable natural person.

Through this website, the following Personal Data may be collected: name, contact details (telephone and email), company representatives and any further information necessary and relevant to the evaluation of the intended product.

The collection and treatment of the Personal Data on the website is intended, exclusively and upon request by the user, to send, by e-mail, proposals and information related to products.

Without prejudice to other forms of contact with ESPAÇO PARA TUDO, the non-provision of Personal Data by the user prevents the submission of proposals or other information.
2. CONTROLLER OF PERSONAL DATA
The controller of Personal Data for the purposes set out below is ESPAÇO PARA TUDO, ARRENDAMENTOS, LDA., entity Number 504.120.000, with headquarters in Meramar IV, Rua das Amendoeiras, Alcoitão, 2645-097ALCABIDECHE, Tel. +351 214 691 706.

If you consider that any information contained in this Privacy Policy is not clear and transparent or for any other reason that you consider inappropriate, please contact us via the following email address: estoril@espacoparatudo.pt.
3. STORAGE OF PERSONAL DATA
Personal Data is stored and kept for as long as necessary for the purposes for which it was collected.
4. RIGHT OF ACCESS, RECTIFICATION, ERASURE, RESTRICTION OF PROCESSING AND THE RIGHT OF PORTABILITY OF PERSONAL DATA
At any time, the user has a right of access to his/her Personal Data, as well as to its rectification, erasure, portability, restriction and / or opposition to processing – The user may exercise any of these rights by writing to ESPAÇO PARA TUDO using the address of its headquarters or through the following e-mail estoril@espacoparatudo.pt.

If the user wishes to withdraw his/her consent in regards to collection and processing of Personal Data, such does not compromise ESPAÇO PARA TUDO's right to the lawful application of its priorly agreed upon data processing policy. Nor does it affect the subsequent processing of the same data, if such is intended necessary for the legal pursue of ESPAÇO PARA TUDO's right in case of legal disputes.

Without prejudice to the above, the user shall always have the right to submit complaints to the authority with jurisdiction for the purpose.
5. SECURITY IN THE PROCESSING OF PERSONAL DATA
Personal Data will be processed and stored in computers and on paper.

ESPAÇO PARA TUDO is committed to ensuring the security and protection of Personal Data which is sent to it through the website, and has adopted the appropriate technical and organizational measures for that purpose,ensuring the permanent analysis and improvement thereof.

We remind you that the transmission of information through the Internet is not completely safe, and therefore we can not absolutely guarantee the security of the information transmitted through our site.

Despite the security measures adopted by ESPAÇO PARA TUDO, we warn users to adopt additional security measures, particularly ensuring the existence of an active firewall, an updated antivirus and anti-spyware software.
6. COMMUNICATION OF PERSONAL DATA TO THIRD PARTIES
Within the scope of its activity, ESPAÇO PARA TUDO may use third parties to provide certain services. The provision of such services, however, may in some cases imply the access to Personal Data by these entities.

When this happens, ESPAÇO PARA TUDO shall take all appropriate measures to ensure that the entities that have access to the Personal Data, are reputable and offer high guarantees in this respect, which will be duly addressed and provided for in a written agreement between ESPAÇO PARA TUDO and the third-party entity.
Thus, any entity subcontracted by ESPAÇO PARATUDO shall process the Personal Data of users exclusively for the purposes established and in accordance with the instructions given by ESPAÇO PARA TUDO. Such third-party entities have the obligation to take appropriate technical and legal measures to protect Personal Data against accidental or unlawful destruction, accidental loss, alteration, disclosure or unauthorized access and against unlawful forms processing.
7. ACCESS TO THIRD-PARTY WEBSITES
This Privacy Policy does not apply to third-party websites. Thus ESPAÇO PARA TUDO cannot be held accountable for other's privacy policy, nor for the content available on the websites of third parties.
8. CHANGES TO THE PRIVACY POLICY
ESPAÇO PARA TUDO reserves the right, at any time, to make adjustments or changes to this Privacy Policy.

The published version of the website is the one currently in effect.
Talk to us
Tell us what you are looking for or what your questions are. We have a team always ready to respond.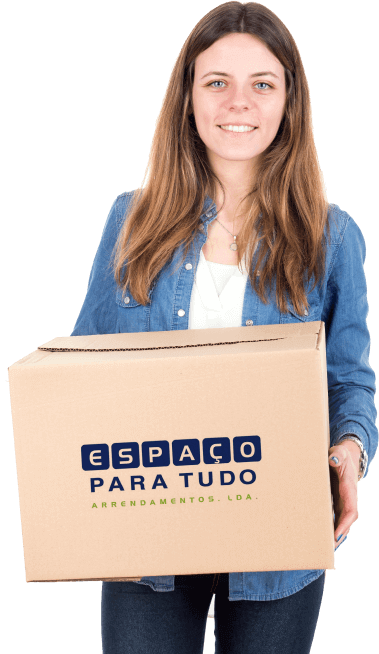 Do you have any doubt? Talk to us