calculator
Looking for a storage space but unsure about what size to choose? Try out our calculator and get an idea of how big a unit you may need.
Unit Size Calculator
We developed this tool in order to help you with finding the ideal storage unit size. This is a quick way to estimate how much storage room you may need according to the volume and type of your belongings, the size of your home and other factors playing a role in the calculation.
Housing typology
File folders (units)
Boxes (unit)
Containers (20 ft)
Small Commercial Vehicle
Medium Commercial Vehicle
Large Commercial Vehicle
The ideal size for you:
4 - 6 sqm or 10,8 - 16,2 cbm
Dimensions Guide
Keep our Dimensions Guide with you to get a more realistic estimate of the space you need. If you prefer, you can visit the Armazém da Espaço Para Tudo closer to you to find the box tailored to your needs, with the support of our employees.
Facility locations
With the aim of meeting both our private and corporate business clients' needs, Espaço Para Tudo has placed its self storage facilities in strategic places in Oporto and Lisbon.
Talk to us
Tell us what you are looking for or what your questions are. We have a team always ready to respond.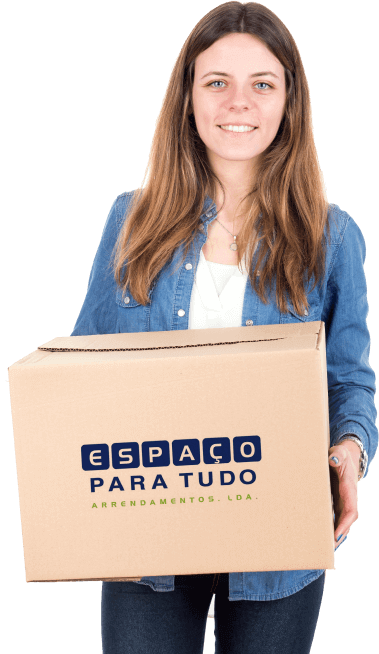 Do you have any doubt? Talk to us